Water slides and water rides are an ideal method to cool off an extremely hot summer day! Have fun and get wet by going on these fun water slides and water bounce houses.
Rentals of water slides are great fun. They are fast-moving and cool you down quickly. The kids will be lined up in the corners to have an opportunity to slide down these huge, fun and bright slides. Renting a water slide only requires electricity and a water hook-up. The hose and cord will be provided, and as long as they are within 50 feet.
There are numerous options for large and small water slides. Make sure you pick the appropriate one for your child's age and the number of guests. Most slides can easily accommodate 10-20 guests (as long they are willing to wait in line for a few minutes). Although smaller children might be afraid of tall slides All of our slides are able to accommodate up to 10-20 people.
Our slides will be secured with stakes or sandbags to ensure they are protected even in light winds.
We're certain that, regardless of the water slide you rent you'll be delighted and would like to rent another!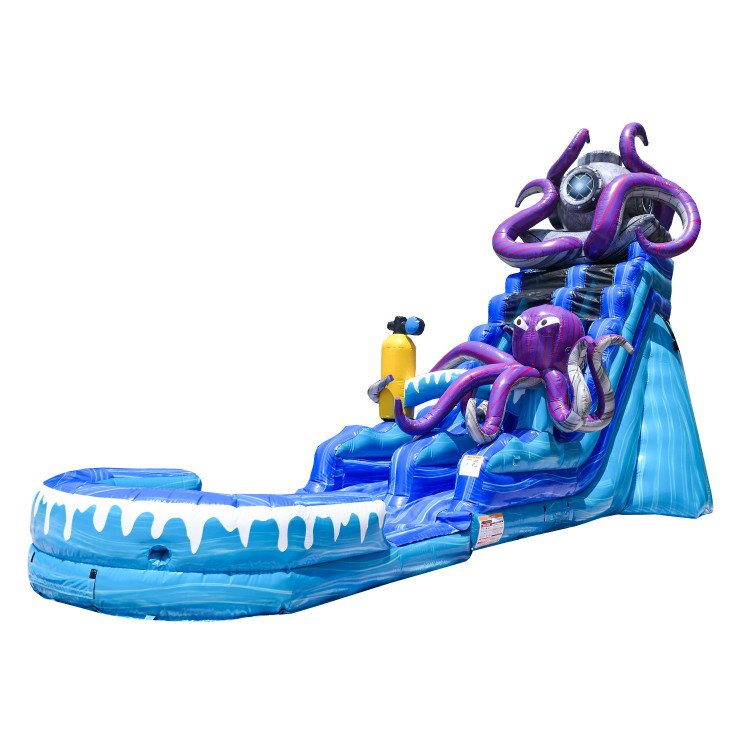 20 FOOT KRACKEN SLIDE WET (WITH POOL)
from $325.00
20 FOOT STONE SPLASH SLIDE (WET)
from $315.00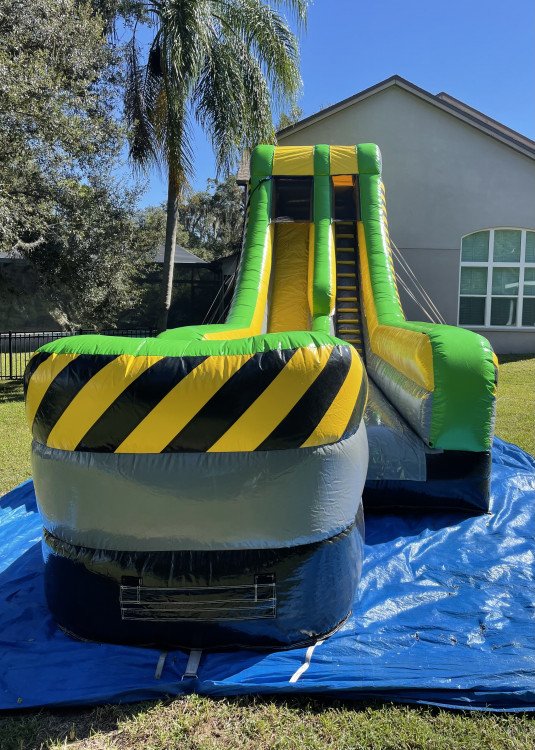 20 FOOT TOXIC SLIDE (WET)
from $315.00
20 ROCKIN RAPIDS SLIDE (WET)
from $325.00
FAIRYTALE DUAL LANE COMBO (WET)
from $249.00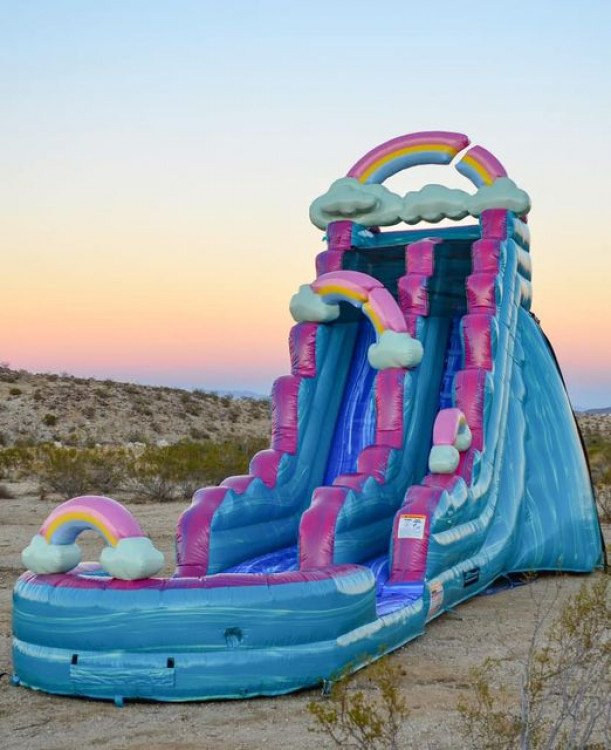 I'M PERFECT SLIDE WET
from $325.00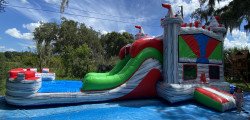 KNIGHTS CASTLE COMBO (WET)
from $239.00
LA PALMA DUAL LANE COMBO (WET)
from $249.00
MONSTER 1 (WET)
from $249.00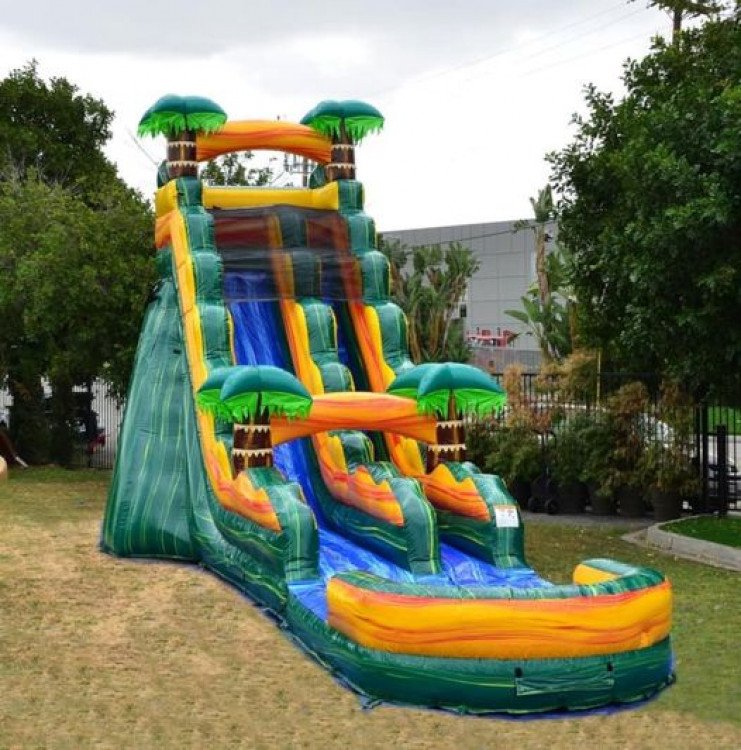 PALM TREE SLIDE WET
from $325.00
PINK AND PURPLE COMBO (WET)
from $235.00
PIRATE COMBO (WET)
from $235.00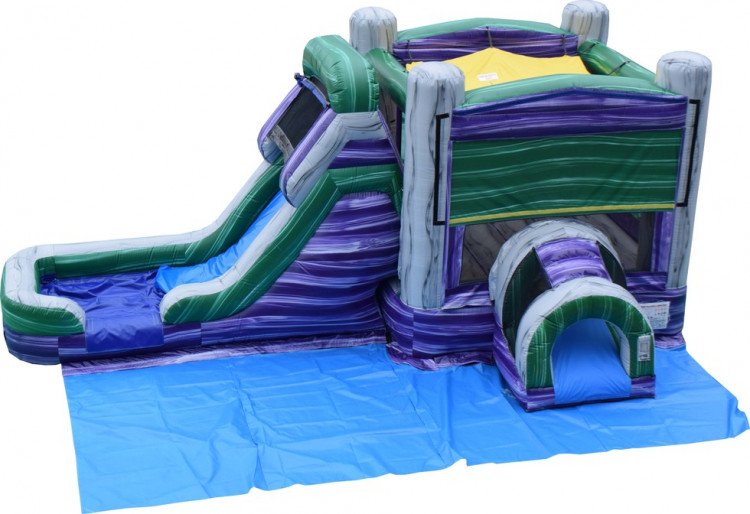 PURPLE AND GREEN COMBO (WET)
from $235.00
SPORTS COMBO (WET)
from $235.00
THE BIG TOP COMBO (WET)
from $249.00
THE BLUE LAGOON (WET)
from $235.00
THE ROYAL COMBO (WET)
from $249.00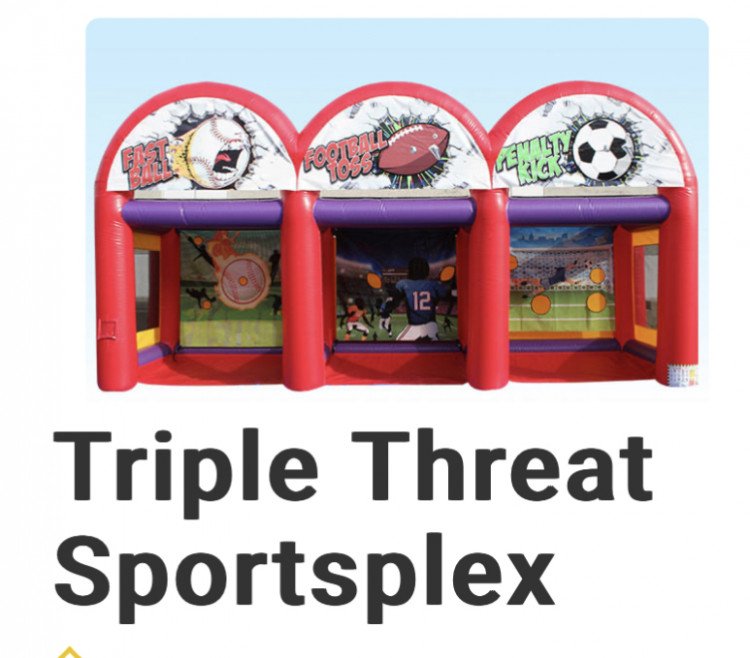 TRIPLE THREAT SPORTSPLEX
from $210.00